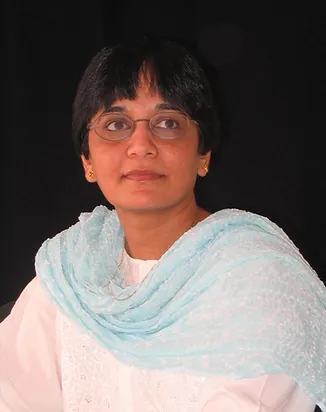 About
Sita Bhaskar is the author of two books:
Flirting With Trouble (Rookwood Press - 2015)
Shielding Her Modesty (Frog Books - 2006)
As an immigrant from India to the United States of America, Bhaskar straddles two cultures and is drawn to the startling differences and surprising similarities between these two cultures. She uses this vivid and colorful palette in her writing to explore human relationships and travels alongside her characters as they deal with the challenges of living in a global world. From this 'in-between' space that she inhabits,she watched her characters juggle the tug and pull of both cultures.
---
Awards and Publications:
Touch of Wrinkled Skin - Honorable Mention in Washington Post Magazine's 2007 fiction contest. Honorable Mention in Katha Desi Fiction Contest 2008 and published in India Currents magazine in November 2008. Published in 'In the Silence Of this Room' – a cross-cultural collection of writings – listed as a novel semi-finalist in 2008 William Faulkner Creative Writing Competition.
Safety in These Times - Finalist in 2008 Thomas Wolfe Fiction Prize.
Pipe Dreams – Published in Winter 2007 issue of Total Quality Reading.
Swayamvaram - Published in 2007 in Crab Orchard Review's special issue - Come Together - Occasions, Ceremonies & Celebrations. Also listed in Best American Short Stories (BASS) 2008 under '100 Other Distinguished Stories of 2007'.
Grievance Cell - Finalist in GSU (New South) Review's 2007 fiction contest. Published in the Spring/Summer 2007 issue.
A Betrayal – won Desilit's Rapid Writing Contest in August 2006. Published in March 2007 in Desilit Magazine. Re-titled as 'Bringing Democracy to Islam'.
Your Self Storage - Honorable Mention in the 24-hour Writing Contest at Wisconsin Book Festival 2004. Published in The Capital Times in October 2004.